Your Graduate Community Facilitators
Meet Cassidy and TAMAR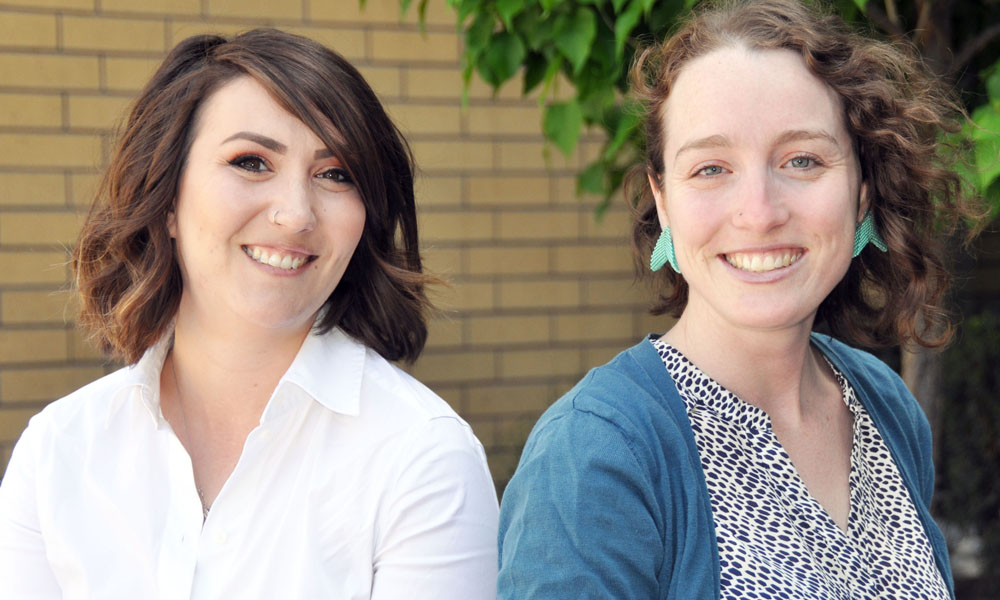 The purpose of the Graduate Community Facilitator role is to enhance the student experience for all current graduate students. Our Graduate Community Facilitators are interested in providing graduate students:
with orientation and welcoming new students;
connecting grad students with their peers;
planning fun events and activities;
increasing student engagement opportunities;
creating a graduate community.
Cassidy Wallis is in the Irving K. Barber School of Arts and Sciences and Tamar Swartz is in the School of Social Work, respectively. Join them for a conversation in the Graduate Collegium (ASC 460) or contact them at graduate.facilitator@ubc.ca
Summer Hours available:
Tuesdays:  1 p.m. to 2 p.m. & 3 p.m. to 4 p.m.
Fall Hours available:
Tuesdays: 10:30 a.m. to 1: 30 p.m.
The Graduate Collegium will remain open to all graduate students during these times.
I am in the Masters of Psychological Science program, specializing in forensic psychology. I understand that each individual faces unique challenges when integrating into a new community. It is my hope that I can help in some way to create a welcoming environment and assist you in finding your niche here in the Okanagan. Please don't hesitate to contact me for ANY reason!
I'm part of the School of Social Work, currently in my second year of the MSW program. I feel it's so important to find one's community and connect, inspire, celebrate and collaborate with others. While being a grad student is about the academic work being undertaken, it's also about life and enjoying your time at UBCO and in Kelowna. I'm here to help you navigate your experience. Reach out anytime!