Our postdoctoral fellows work with leaders in their field to contribute to a body of knowledge that impacts our region, our country, and the international community.
What is a Postdoctoral Fellow?
Postdoctoral Fellows are individuals who have completed a doctoral degree and who are seeking further training in a particular area of research. As valued members of the UBC Okanagan community, Postdoctoral Fellows make an indispensable contribution to the research environment of the University and to their chosen field. In doing so, they raise the profile of themselves and UBC. They work under the general supervision of a faculty member and may assist with the supervision of graduate students.
Postdoctoral fellows at UBC can be either employees or trainees (award recipients), depending on the job description, level of direction and nature of the research grant.
A postdoctoral fellow is an employee where the individual plays a key role on a research team under the direction of and funded by the supervising faculty member.
A postdoctoral fellow is an award recipient where the individual is awarded a competitive fellowship from an external granting agency, which may or may not be paid through UBC, or receives financial support from a sponsoring agency. Award recipients don't have an employment relationship with UBC. They independently work under the mentorship of a supervising faculty member at UBC.
For information specifically related to the different categories, such as benefits and leaves, please see Postdoctoral Fellows as Employees or Postdoctoral Fellows as Award Recipients.
Dedicated Research Facilities
In addition to dozens of active research labs, Postdoctoral Fellows can collaborate with researchers at one of the many institutes and centres housed on UBC's Okanagan campus.
Accomplished Faculty Members
If you are interested in applying for a Postdoctoral Fellowship, you will have access to renowned and award-winning faculty members, who are recognized leaders in their field.
Human Resources Information
Human Resources handles matters related to appointments, pay and benefits. Areas include:
yOUR BENEFITS
Jacky Ivans, Relocation & Benefits Associate, and Amanda Swoboda, Wellbeing Specialist share important information about your benefits as a Postdoctoral Fellow at UBC Okanagan. These include:
Postdoctoral Fellows Association
The University of British Columbia Okanagan – Postdoctoral Association (UBCO-PDA) has officially been established. The UBCO-PDA will focus on enhancing postdoctoral fellows' experiences by generating support and resources, organizing events and workshops, and building a community for postdoctoral fellows at the UBCO.
Meet the Executive Team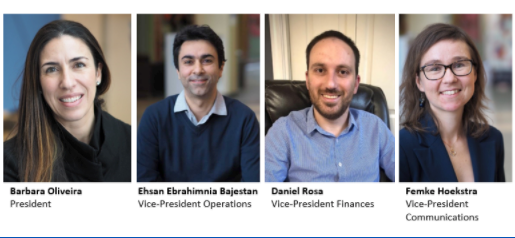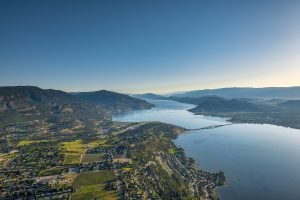 Kelowna and the Okanagan
With a population of more than 117,312, the City of Kelowna is the largest city in British Columbia's Okanagan Valley.
Visit the Tourism Kelowna website to learn more about the area.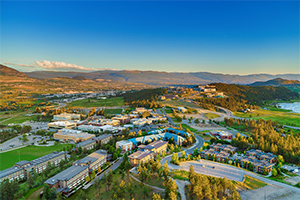 UBC Okanagan Relocation Services
The Welcome and Relocation Service Centre on the Okanagan campus helps with the smooth transition of postdoctoral fellows who have relocated from outside Kelowna.
Contact Welcome and Relocation Services for relocation questions.

Workshops & Events
We offer professional development, health and wellness and academic success workshops.

Policies & Procedures
Learn more about the major policies and procedures that help to drive the College of Graduate Studies.
OFFICE LOCATION AND HOURS
College of Graduate Studies
EME 2121 – 1137 Alumni Avenue
Kelowna, BC V1V 1V7
Canada
Monday to Friday
9 a.m. to 4 p.m.
CONTACT US
Use the email below to quickly reach the designated team.
General Inquires: postdoc.ok@ubc.ca