We collaborate with academic & administrative units to maintain high-caliber master's & doctoral programs, advocate on behalf of students & graduate programs & ensure responsive administration of graduate programs & awards.
FEATURED NEWS

As he joins UBC Okanagan's College of Graduate Studies as dean, Peter Simpson is focused on finding fun in academia.

Thinking of applying to graduate school? This is an exciting time for you! As a graduate student at UBC Okanagan, you'll join a diverse and inclusive community of people from around the world who are pursuing advanced degrees and innovative research and scholarship.
Featured Program
INTERDISCIPLINARY GRADUATE STUDIES (IGS)
Work closely with faculty across a diverse set of departments and disciplines. Our IGS structure allows for inter-faculty and inter-campus arrangements to supervise students and offer courses, while course and program requirements provide structure to ensure quality in both the breadth and depth of the student's academic experience.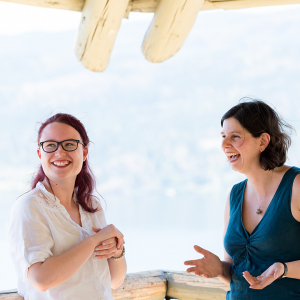 TUITION, AWARDS & FINANCE
The College of Graduate Studies offers awards to reward academic achievement, allowing students to focus on their studies and research.