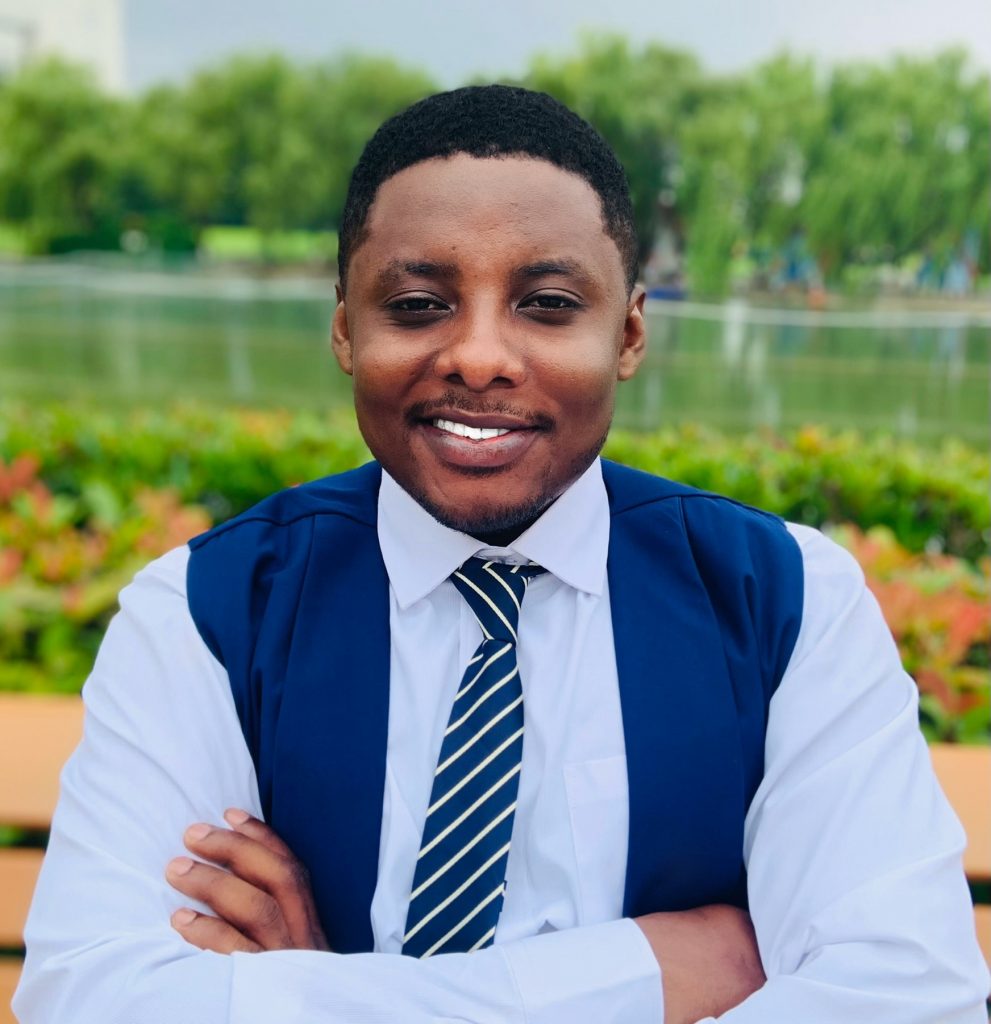 Felix Amoh-Siaw, PhD student in Interdisciplinary Graduate Studies at UBC Okanagan, has been awarded one of Canada's most prestigious doctoral awards—the Pierre Elliot Trudeau Foundation's Scholarship. This is the first time a UBC Okanagan student has won the award since 2009.
Nearly 500 doctoral students from 22 countries vied for their spot as a Trudeau Foundation Scholar, with Felix being one of 13 scholarship winners. Trudeau Foundation Scholars represent a wide range of disciplines brought together by a shared passion for community, critical thinking, and the desire to take bold steps with meaningful impact.
"It's exciting to see a promising researcher like Felix recognized by the Trudeau Foundation," says Dr. Peter Simpson, Dean of the College of Graduate Studies. "Trudeau scholars represent some of our country's most passionate changemakers and I have no doubt Felix will go on to make a difference with his research."
In describing the selection process for the award, Foundation President and CEO Pascale Fournier says, "Our selection process identifies the critical thinkers who are willing to see both the forest and the trees, who recognize their own blind spots and grasp the complexity of today's social issues, and who share a real desire to build a harmonious society and democratize learning."
The award description is a perfect fit for Felix, an international student from Ghana passionate about conflict resolution and questioning status quo international interpretations and responses to genocide and armed conflicts in Africa. Felix's current research challenges derogatory presentations and representations in the media, academia, and the global policy environment.
"My research explores how ordinary Africans, and ordinary people, caught in genocides and armed conflict, can explore their own interpretations to discover their own agency to find solutions to conflicts rather than relying on interpretations and interventions from the international community," says Felix.
As someone who has always enjoyed the freedom to think differently and challenge ideas, Felix's passion led him to pursue his academic journey in politics and International Relations. The Trudeau Foundation Scholarship goes a long way in supporting him in his goal to help others think differently and become empowered.
"This award means a lot to me," says Felix. "It reinforces my thinking and beliefs that I'm on the right track with my work." It gives me an opportunity to explore my own ideas, challenge my thinking and engage with other scholars around the world working to make a difference."
Over the next three years, Felix will receive financial support, leadership training, academic resources and mentoring opportunities. Trudeau Foundation Scholars also commit to enhancing their skills in Canada's two official languages, familiarizing themselves with Indigenous languages and volunteering in their communities. Learn more about the Trudeau Scholarship and meet the rest of the Scholars here.