Interested in applying for graduate studies at UBC Okanagan? Our Admissions and Records team has compiled a list of the top applicant questions to help make your application process a little bit easier.
If you have questions about the application process please review our Programs and Applying page on our website. If you can't find the information you need please email the College of Graduate Studies at gradask.ok@ubc.ca or submit a form with your questions.
We look forward to receiving your application and learning more about you.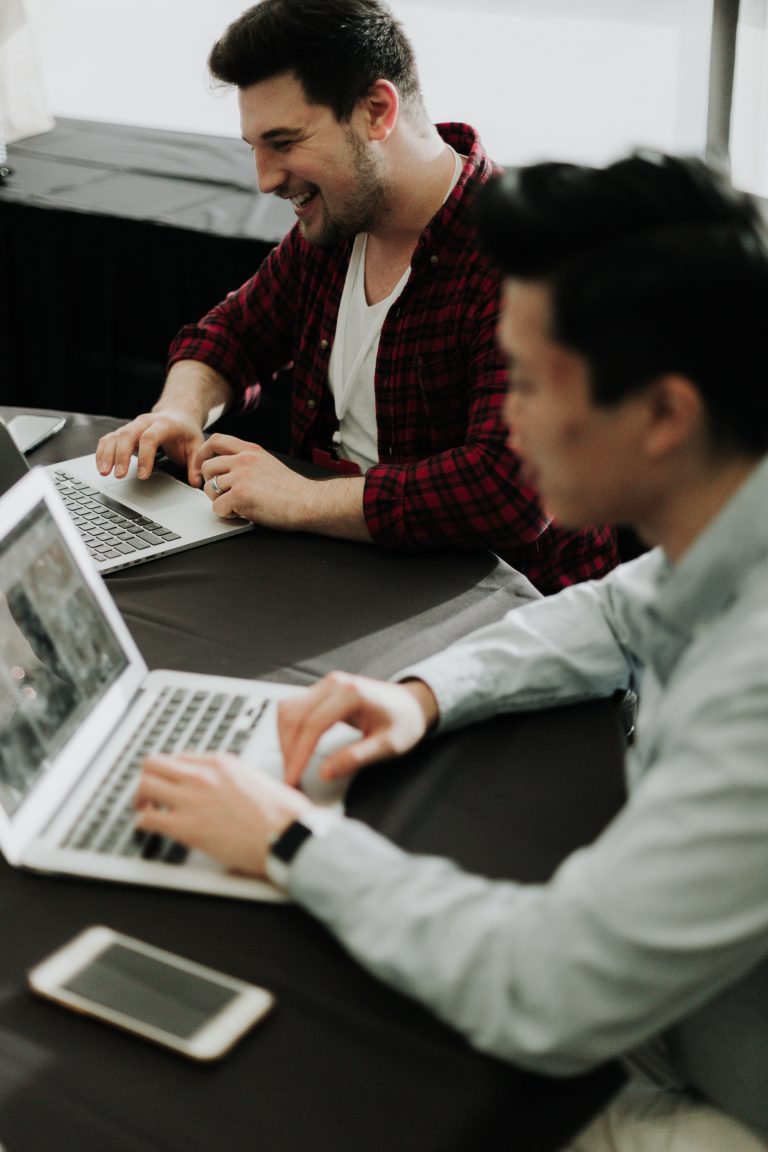 How do I decide which program is right for me?
It's important to know the "why" behind your decision to pursue graduate studies. What are you passionate about and what motivates you? Do your research and ensure that the program's focus matches your goals. It's also helpful to keep your career goals in mind – this will help you decide if a research-based or course-based graduate program is best for you. If you have questions about specific programs, you can contact the program assistant and program coordinator for more information.
How do I identify a supervisor? Do I need to have a supervisor selected before submitting my application?
Most thesis-based programs require you to identify a supervisor when you apply, so it is best to approach prospective supervisors before applying.
Do your research and create a shortlist of supervisors whose research interests match your own. Contact potential supervisors by email and write concisely and professionally. Make a connection between your work and the current and past work of the potential supervisor and be sure to include information about awards and scholarships you've received as well as publications you've contributed to.
What if I don't receive a response from potential supervisors?
Professors are busy and their schedules may vary depending on the time of the year. It can be helpful to reach out to the program assistant or program coordinator if you are struggling to get responses from potential supervisors.
What grades do I need to be accepted?
UBC Okanagan does have minimum academic requirements for domestic and international applications. Individual programs also set their own program-specific academic requirements, so it is important to review the academic calendar's requirements for the program that interests you.
Admission requirements vary across countries for international applicants. Review the International Student Evaluation Manual to learn more.
Remember, admission to graduate studies at UBC Okanagan is competitive and meeting the minimum requirements does not guarantee admission.
Can you review my application and tell me if I will be accepted or not?
We are unable to pre-assess applications. Admission is competitive and the standard for acceptance can vary each year based on the number and quality of applications received.
Do I need to provide results from English language tests?
The English Language Test Scores checklist item is added to all applications. Disregard this if you attended a domestic institution as it will be removed from eligible applications once the application is processed by our officers.
 Applicants applying from universities outside of Canada at which English is not the primary language must present evidence of competency to pursue studies in the English language. There are minimum English language proficiency scores required for admissions, but these may also vary across programs. Again, it is best to check the academic calendar for requirements specific to the program you are interested in.
Please review our website for the full list of English language proficiency tests currently accepted for graduate studies at UBC Okanagan.
When is my application due?
Applications open one calendar year before their start date. You can find the deadlines for completed application packages in our deadlines database. Some programs may accept complete applications after the posted deadline, but those completed by the application deadline receive priority consideration.
How do I apply?
Apply by visiting the online application system and pay the non-refundable application fee. Ensure that you select the correct campus (UBC Okanagan) as applications cannot be transferred across campuses.
Which transcripts do I need to submit with my application?
 A complete academic history is required for all post-secondary institutions attended through the submission of unofficial transcripts. This includes all degrees (completed or in progress) as well as transfer credit, courses taken on an exchange, etc. Your high school transcript is not required.
If you attended UBC, you are not required to submit your UBC transcripts with your application. You will still need to provide exchange, transfer, other degree transcripts.
My transcripts are not in English. What do I do?
If you institution does not issue transcripts in English, you must submit a copy of your transcripts in their original language as well as an English translation.
I've submitted my unofficial transcripts with my application. Do I need to submit official transcripts?
Conditional admission offers may be made based on unofficial documents uploaded with your application. Offers are not finalized and applicants cannot register for courses until one set of all required official academic records is received by the College. Read the instructions carefully when submitting official copies of your transcripts.
How should I choose my references?
A minimum of two or three academic or professional references are required, depending on the specific program you apply to. Choose your referees wisely and select individuals who know your skills and experience best and who can effectively communicate your ability to succeed as a graduate student.
Check our website for more information about acceptable academic and professional references. Personal references are not acceptable. It is best to choose referees with institutional email addresses to avoid delaying the processing of your application.
Referees are sent a request when you submit your application so reach out in advance to ask permission to use them as a referee.
My referee does not have an institutional email. Can they still provide a reference?
Yes, a referee without an institutional email can provide a reference for you but this may take additional time and delay your application processing. The application will allow you to enter a non-institutional email for your referee. Your referee will then be provided with specialized instructions on how to provide a reference for you. Please review our website for advice on other common reference scenarios that can occur.
What should I include in my statement of purpose?
Most programs will require a statement of purpose outlining your academic and professional goals and how they align with the program. Check if your program has specific requirements for the statement of purpose.
In your statement of purpose who should explain your motivation for choosing your program and/or supervisor, highlight your suitability for the program including interests, achievements, and academic/professional goals, and prove your academic readiness. The statement should be well written and concise and convey how the graduate program will benefit you and what you see are your contribution to the program.
What should I include in my CV/Resume?
A CV/Resume is required by most programs. Be sure to tailor your CV/Resume to suit your chosen program or field of study. Suggested content includes education and credentials, employment history, research experience, internships/volunteer work, and academic achievements.
Do I need to submit separate applications for scholarships and awards? Or will my application be considered for awards/funding?
This will depend on the award. For some awards, you will be considered automatically based on your application of admission. There are then other awards that you will be required to apply for separately. You can find application instructions for awards on our awards page.
I've submitted my application, what now?
Check your application status regularly. Locate your application under Submitted Applications.  You will be sent emails via the application system periodically so ensure you are checking your emails including your junk boxes.
You will be notified when your application is sent to the program for review. Please allow 8-12 weeks after the application deadline for the program to review your application. Once an admission decision is made you will be notified in the application system.
Missed our live q&a session? Watch the recording.